A solid, independent, medium-sized enterprise
While Vygon is now an international group, it remains a family-run, entrepreneurial business.  In a market dominated by multinational corporations, Vygon holds its ground as a solid, independent, medium-sized producer of medical devices. Its entrepreneurial model, based on family share ownership, guarantees freedom when it comes to making strategic choices and deciding how to carry out its projects.
Vygon has elected to be a manufacturing company
When globalization of the medical device business was all the rage, leading to a mass transfer of production outside the country, Vygon fought to remain a manufacturing company. It worked hard to protect and develop its technical know-how. Vygon's 11 plants are mainly located in Europe, but include some in parts of the world where Vygon has strong markets, for example in South America and Asia.
Leading its own innovation strategy
Regarding innovation, Vygon opted for independence. It set up its own R&D department in the early days. The aim was to develop the innovations it wanted to launch on the market, independently. To make that possible, over the years, Vygon production sites were created to support in-house research and development departments.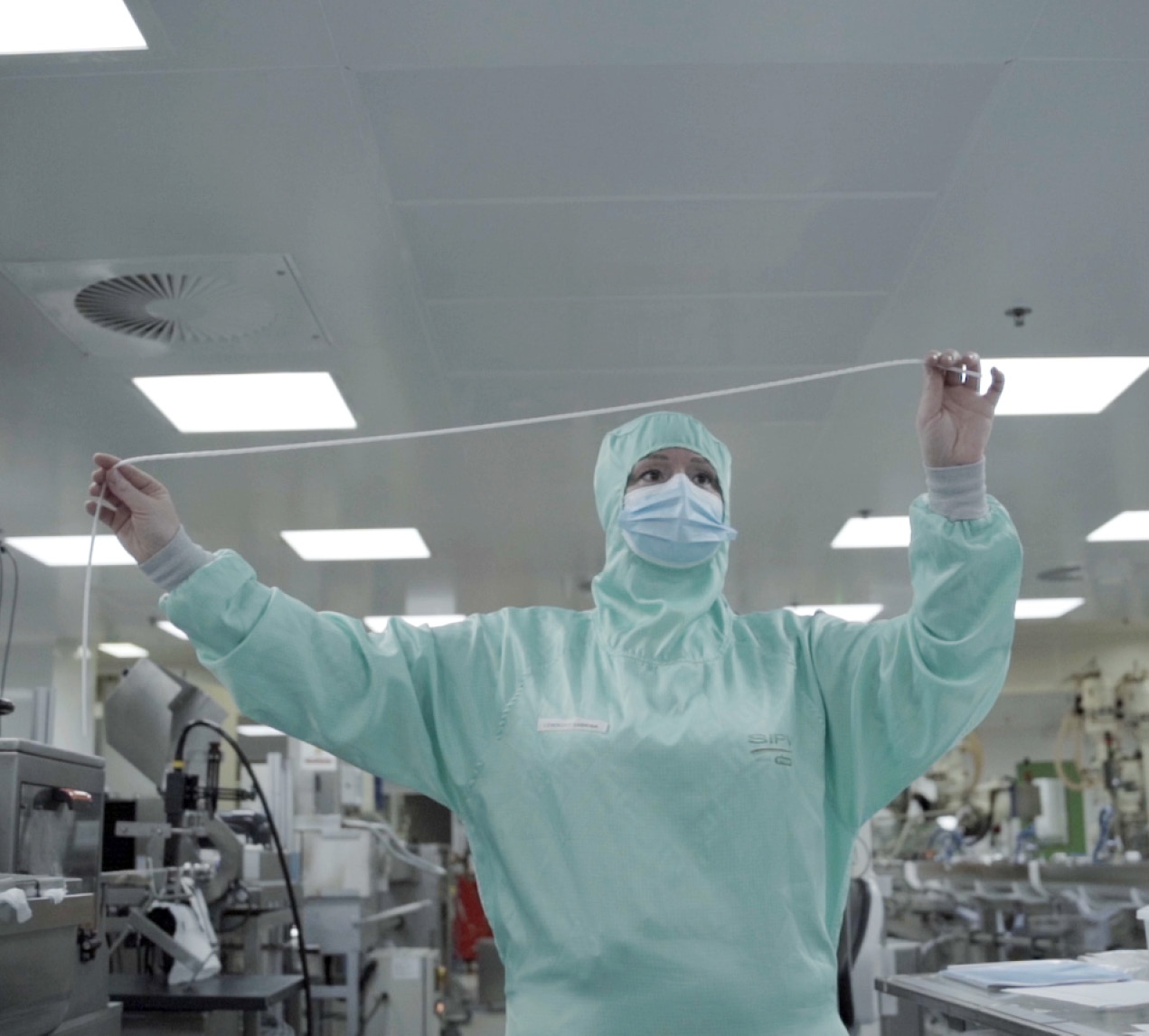 Producing as close as possible to its markets
Logic, which here at Vygon means preferring proximity with our customers and users, put us ahead of the game, since many economic players are now striving to produce closer to their markets. In hospital departments worldwide, we are in daily contact with hospital staff and work hard to deliver the services they need, wherever they do their job. This closeness makes it easier to work together, and ensures we offer on-target products and services in every part of the world.
Controlling our growth
The company is attached to its family roots, is driven by a true entrepreneurial spirit, is capable of adapting and questioning its choices, and has full control over its projects and growth. It has opted for openness, working together and trust in the women and men who work for it. Now more than ever, this vision of our profession takes on strategic importance.